I love vegetarian food. I've never really been a fan of meat dishes, I'd much rather a big plate of salad. This simple vegetarian lasagna recipe is a perfect midweek family meal, taking only about 20 mins to prep and just over half hour to cook.
It's a big hit here in Essex HQ.
Simple Vegetarian Lasagna Recipe
Ingredients
1 pack of lasagna sheets
1 carton of tomato passata
500g chopped peppers
Handful of chopped spring onion
Handful of fresh basil, finely chopped
2 garlic cloves, finely chopped
1 de-seeded red chilli, finely chopped
5 mushrooms, chopped
Salt and pepper to season
25g butter
25g plain flour
1 pint of Milk
80g grated Cheddar cheese
Method
1. Fry the garlic and chillis in a little oil for a few minutes before adding the mushrooms, onion and peppers – keep stirring on the heat until they have softened
2. Add the tomatoes and basil and continue to simmer for about 30 minutes, stirring occasionally and until the sauce has thickened.
3. Layer lasagna sheets at the bottom of your dish, cover with half of your mixture, place another layer of lasagna sheets on top and fill with the rest of the mixture. To finish cover the dish with one final layer of lasagna sheets.
For the topping:
1. Melt the butter in a saucepan.
2. Add the flour and heat for 1-2 minutes while stirring.
3. Remove from the heat and stir in the milk, keep stirring as you add to prevent lumps. Once you've added all of the milk, return to the heat and bring back to the boil.
4. Simmer for 5 mins and then stir in cheese allowing it to melt before pouring over the top of your lasagna.
5. Cook in a pre-heated oven at 180C for 30-40 minutes, stand for 5 mins before serving. Serve with a rocket salad.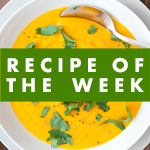 This Simple Vegetarian Lasagna Recipe is also featured on the Anchor Dairy website.